Skip to Content
Gutter Cleaning in Lafayette, LA
American Gutters understands how time-consuming cleaning gutters can be. Not only do you have to drag a ladder out of the garage and remove debris from each section of the roof. Not everyone has the time or ability to do so. Fortunately, we provide gutter cleaning to Lafayette, LA property owners who do not want to deal with the hassle. It is important to clean your gutters regularly. Louisiana experiences steady rain, so you need your gutters to perform at peak efficiency. But storms will knock debris into them, and leaves will cause problems too. We help you stay on top of everything.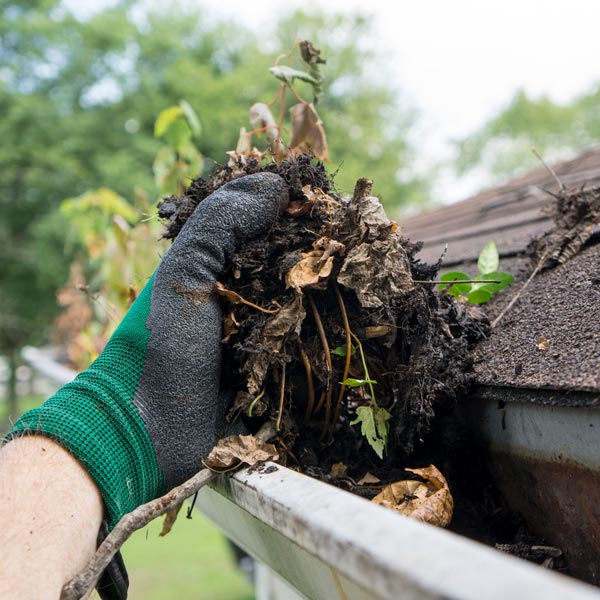 Why Professional Gutter Cleaning Is Crucial
We are the experts of everything gutter-related – and have been since 1979. Not only can we handle full-scale gutter installation repair, but we can handle the little details too. Many people neglect their gutters, thinking they are less important than other property management tasks. But that couldn't be further from the truth. They are your first line of defense against foundation damage, a problem that will be costly to repair. Cleaning your gutters is a small price to pay to avoid that issue.
Prevents Water Damage
As stated above, the primary focus of gutter cleaning is preventing rainwater from entering your basement and ruining the foundation. Not only will the moisture cause problems there, but it will also destroy your siding and other exterior features.
Roof Protection
The water has nowhere to go if your gutters are full of leaves and debris. So it will pool in the gutter – and on the roof. Roofs are expensive to repair and replace, and hiring our team to clean your gutters is far cheaper.
Pest Prevention
Mosquitos and other pests love moisture and clumps of leaves. The best way to prevent pest infestations near your roof is to clean your gutters. We can clean your gutters for an affordable rate.
Cost Savings
Hiring our team for gutter cleaning is not expensive. But repairing significant damage to your home is. Replacing rotting and stained siding costs money. So does repairing a foundation. Roofing companies charge an arm and a leg for a new roof, but you can prevent these costs with gutter cleaning.
Top-Notch Gutter Services Since 1979
American Gutters has provided superior gutter cleaning services to our customers for decades. We help residential property owners keep their homes and businesses looking fantastic and functioning well. In addition to gutter cleaning, our team also provides leaf guards, repairs, and replacements, making us the most comprehensive provider in the area.
Contact Us Today for More Information